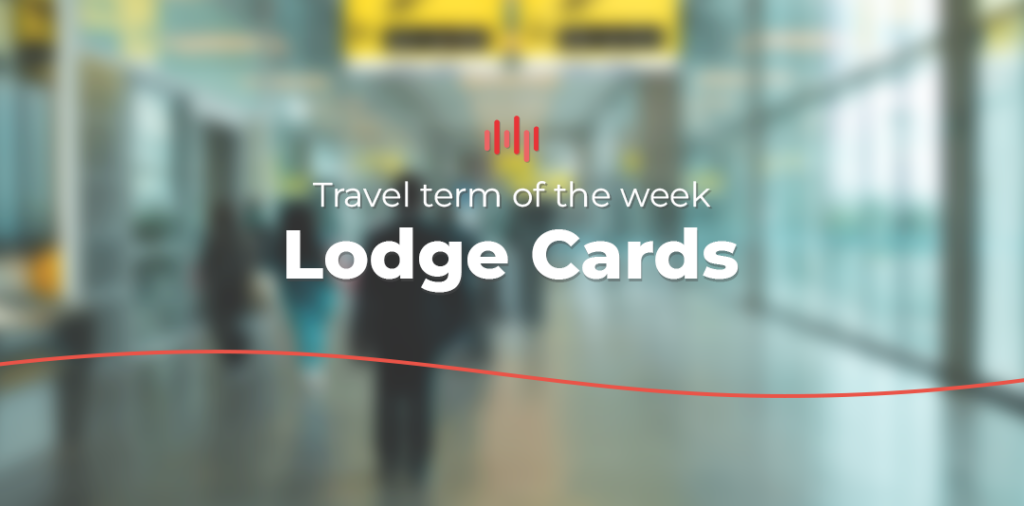 Lodge cards & Ghost cards – Travel term definitions
What are ghost cards and lodge cards? Is there a difference?
A lodge card (or ghost card) is a credit or debit card number and CVV that is produced at random. They can be used to perform a single transaction. Unlike traditional plastic cards, lodge cards are not physical cards, which is where the name comes from. Instead of employees submitting requisition forms and waiting for companies to pay through invoices, employees use this one number to make department purchases. This is much safer and much more convenient. This is why more and more companies are moving to one-time and disposable payment options. With lodge cards, you can limit the cards to making purchases from specific vendors. Also, the card numbers can't be used by fraudsters to run up charges as they can only be used once.
Lodge cards provide a variety of benefits. Starting with flexibility in terms of the place, amount, and timeframe in which money can be spent. For example, if a department needs to make small purchases one day and big purchases the next, the card can be easily configured for this. This will prevent overspending and can control where money is spent.
Another great benefit of lodge cards is the ability to distribute spending by departments. For example, one department might have a budget of £800 on small frequent purchases. While another one may have a budget of £6,000 on bigger purchases. When a purchase is made through a lodge card, the purchase is charged back to the department that assigned the card number. Which is a way to manage department spending through built-in cost management restrictions. They are used widely by travel management companies to manage multiple hotel bookings and payments which can be a complex process (known as billback).
Lodge cards can be connected to accounting software that can track department spending and can use corrective measures if overspending has occurred. Lastly, lodge cards can potentially reduce the reliance on invoices and reimbursements for businesses. Especially when employees are making company purchases from their own pocket.
Looking to implement lodge cards to give your travel great flexibility and security? Get in touch with Ortharize today and we can assist with the process. We not only present clients with a secure and reliable way to make purchases, but organizations have the opportunity to set travel spending limits for travellers to make sure you stay within budget. Book a demo with us to see how this works today.