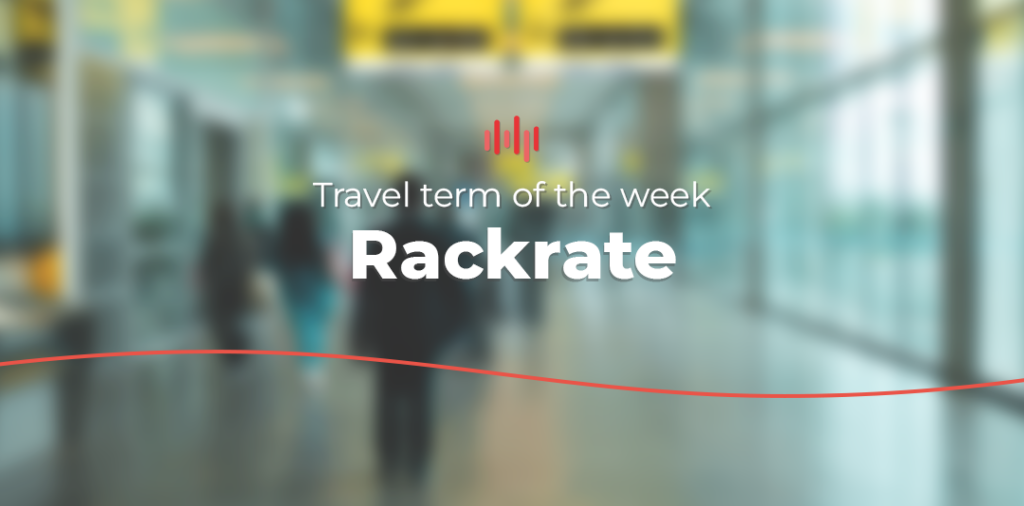 Rackrate – Travel term definitions
Rackrate, you've heard the term but what exactly is it?
Collins Oxford dictionary defines this as "the normal price of a hotel room, before any discount." When a hotel has just launched a new room, whether it is a grand suite or a quaint single bed. They want to know what the highest price possible is.
The term comes from the "good ol' days" when many hotels used to have a key rack behind the desk, where the keys to vacant rooms would hang (and a pigeonhole for messages or correspondences). Above or near the rack would be the walk-up "rack rate", which would be offered to guests arriving without reservations. Despite the prevalence of key cards and online rates, most hotels still offer a walk-in rate available at the front desk.
When determining this value the hotel will take into account multiple key determinants. This includes forecasted and prehistoric occupancy rates, seasonal demand, deals, and corporate contracts which occur for large groups of people on business trips. These prices will be quite inflated, and more often than not the consumer will never see this price value. When we get a hotel room, there are numerous factors that can affect the rack rate.
How is Rack Rate calculated?
Calculating rack rate is not a straightforward equation, but more of a flexible percentage that's aligned with corporate annual goals. An example of this could be a 5% increase in ARR (Average Room Revenue), which would cause rackrate to also increase by 5%.
Nevertheless, other factors are involved, regardless of objectives or goals. The stars of the room, size, occupancy frequency, and brand recognition all play a factor. The rack rate at the Waldorf or the Ritz will differ from that of less luxurious hotels. Also, rack rate add-ons can be included, especially in the seasonal hotspots. These can vary but will often be items like the mini-bar, maybe wifi, or even welcome baskets and wine. When travelling frequently, businesses want to be sure they are getting the deal with the highest discount, and avoid rack rates.
How can we avoid the Rack Rate price?
So how do we avoid paying this inflated rate? Or even worse, what if we are unaware we are paying the rack rate? Our advice would be to use a price comparison site to find the cheapest price possible using either hotel wifi, or 3g (it'll be worth the roaming cost with the money you'll be saving). Normally the hotel would accept the online price even if you show up on the day.
Naturally, Orthatize would never recommend going on a business trip without a hotel booked; however, if an unforeseen situation does occur, using this method will save you a significant amount of money compared to the full rack rate for the room.
How can I find the best deal booking in advance?
When organising your business trip it can be hard to be sure whether you have the best price available, as multiple websites exist, all with different prices and hidden booking fees and extra costs. This is where Ortharize comes in!
Ortharize's self-service business travel platform automatically finds your best deal, and our CO2 carbon emission trackers allow you to make the best decision for your schedule, bank, and the planet! Also, if you find yourself on a trip without a reservation, Ortharize's 24/7/365 emergency support line can get you booked into one of our 1 million global hotel locations in no time.
If this suits your operational needs, feel free to book a demo with us here