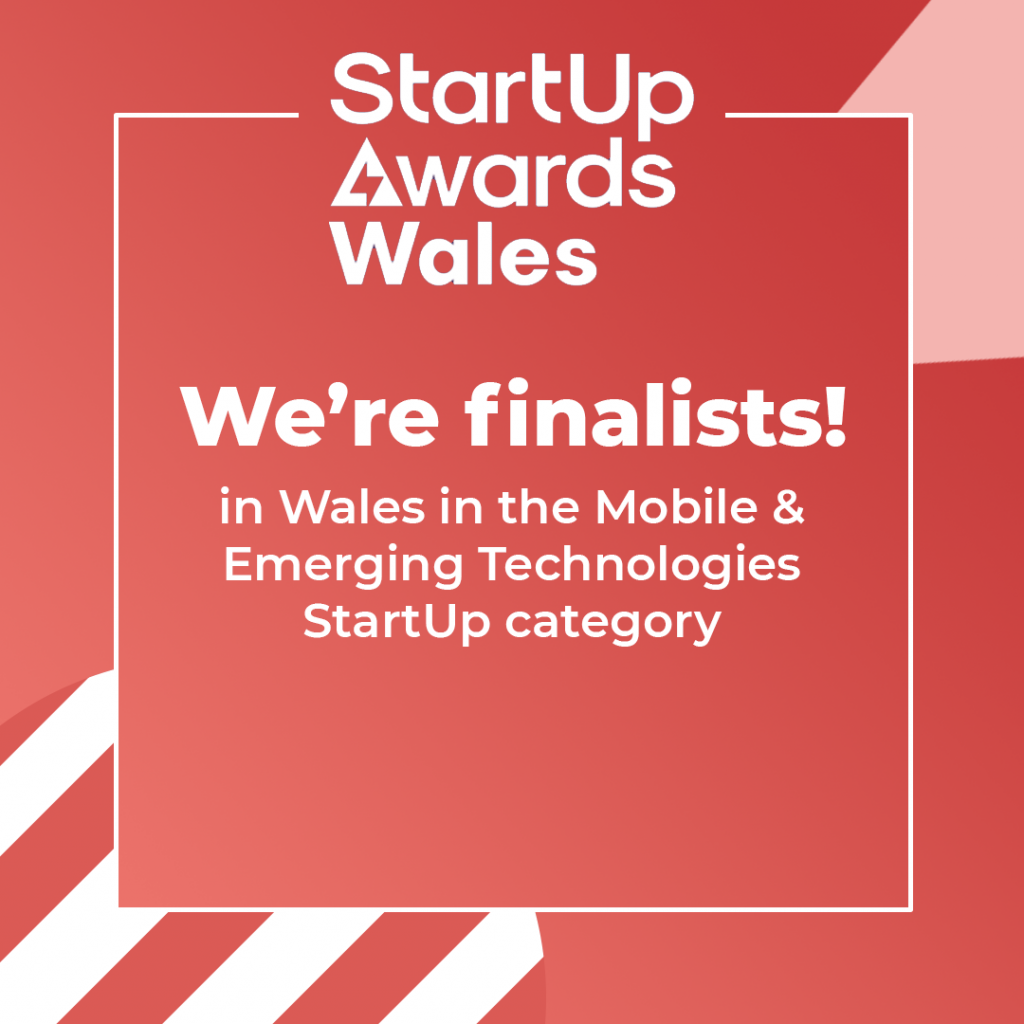 StartUp Awards Wales – We're finalists!
Our campaign for awards in 2022 has begun! We're really pleased to announce that we've been named finalists in our category by StartUp Awards Wales.
We've made excellent progress on further additions to our platform and the development of our app is going really well. Seeing this recognised by StartUp Awards Wales is encouraging for us and we're extremely happy to share this news with you. 
Our team is working really hard to bring you a product that's been built with care, attention, and love and we're really proud that the hard work is paying off.
Professor Dylan Jones-Evans OBE, the creator of the StartUp Awards National Series, said: "New firms are important for generating economic prosperity, employment opportunities, and innovation. Since 2016, the Wales StartUp Awards have celebrated this amazing annual contribution to our economy by entrepreneurs and the impact they have on communities across the nation.
"Given the sheer volume of phenomenal Welsh startups we've heard from since then, as well as the huge post-pandemic shift in people's desires to take their career in a new direction and set up a business against the odds, we felt it was the right time to take the programme nationwide. As in previous years, we've been blown away by the standard of entries from Wales and truly look forward to crowning the winners."
About the StartUp Awards Wales
The StartUp Awards Wales/National Series recognises the achievements of those amazing individuals who have had a great idea, spotted the opportunity, and taken the risks to launch a new product or service.
Already established and thriving in Wales, the StartUp Awards National Series is now taking the passion and drive to celebrate new business and extending across the whole of the United Kingdom.
In 2022, we'll be visiting London & the East of England for the first time and we're excited to recognise exceptional startups.
You can read their full article about the awards and see the full list of nominees for each category here.