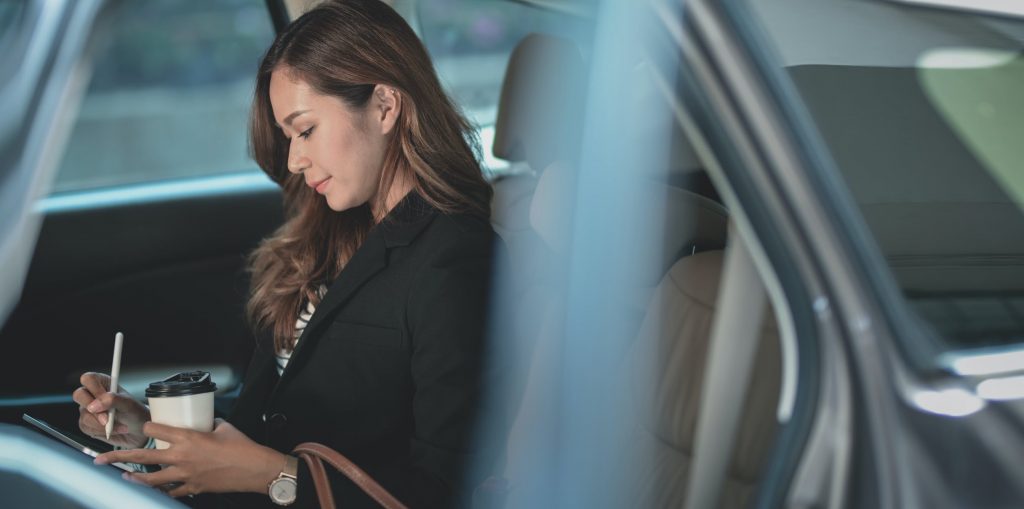 Eight reasons Ortharize should be your next travel platform
And, the last you'll ever need.
With the right policies, processes and travel partner, organisations can build real growth through travel. It's difficult to find a good business travel company that fits all the needs of your organisation and is flexible enough to foster a long, successful partnership.
Whether that's meeting prospects, engaging with key clients or visiting your satellite offices; there's something about face to face that an email or video conference can't match. You need your teams to be able to reach their destination efficiently and at the right price, as well as being able to monitor spend and return on investment through effective data analysis.
We've compiled some of the reasons that our clients have found most useful, and hope that you will too.
We make employees happier.
Choose a travel management platform that not only saves you money, but puts a smile on your employee's faces. By giving back some of the saving you make on travel, you'll increase employee engagement across the board. Your team will appreciate the efforts you've made to reward them for doing the right thing for your organisation, the environment and also for caring about safeguarding policies whilst they're out and about.
We turn staff into cost savers, by encouraging thrifty choices. When one of your team saves money against a travel policy, we reward them with points. They then exchange their points for gift vouchers, charitable donations, or any other incentives you want to dream up; annual leave, grand prizes etc. etc. You can even use the platform to run other reward incentives in your company, and link them all up.
We reduce the time you spend on travel admin
Booking and managing ALL your travel through one good business travel company is a time-saver. But that's not the end of it. It also means more control over your data. And we have the tools to help you drill down into your business' travel habits, to spot trends and help you travel better. AND–the best bit–it means the joy of consolidated invoices! Wave goodbye to days of sifting through travel expenses; finance teams can run reconciliations in half the time of doing it manually.
We give you full control
Ortharize makes it easy for employees to book their own travel, but the platform is built to be flexible. You can opt to automatically apply your travel policies to the search function, so bookings are only made within the limits you set. You can set up an automatic approval process, or you can choose to flag anything outside of your normal policy, to be rubber-stamped on a case-by-case basis. Ortharize can be set up to give you and your senior staff the oversight you need.
We let you tailor the detail
You define how your company travels. Your travel policies are at the heart of how Ortharize works for your organisation. Set out your limits in as much detail as you like; you can fine-tune spending caps and even vary them for different cities or regions, or run multiple travel policies for different parts of the business. Oh, and you can even make your personalised platform look pretty, with your company colours and branding.
We'll put you in the data driving seat
We love data at Ortharize and want to pass this onto our users. Check departmental trends, individual spend and a huge range of data points to help you determine your return on investments from your travel spend.
We save you money
We don't charge you booking fees and you can use many of our tools for free. Plus, our buying power means you get the best rates from airlines, car rental firms and hotel chains around the world. It also means we can offer perks like free Wi-Fi or breakfasts, for extra savings and an even better business travel experience.
Did we mention that there's a free subscription that's packed with features and tools that you can start using today? For more on our pricing, click here.
We help you safeguard your employees.
Business travel that's poorly planned, stressful to organise due to internal processes and badly supported when staff are travelling can put your teams under undue stress and affect their health.
At any time, you can see where your employees are travelling to through one single platform. We offer 24/7 support from UK contact centres, so whenever you or your traveller needs help- we're here for you.
We'll help you become more environmentally friendly.
Through our CO2 emissions report, you'll be able to accurately measure the hardest to calculate part of your carbon footprint- your travel. Using our reports, you can measure individuals, teams and you entire organisations carbon emission output and easily set targets to reduce; helping you with various green qualifications and awards.
If you're looking for a good business travel company, you've found it with us. Our platform is helping organisations across multiple sectors to reduce costs by incentivising staff to spend less when they travel, as well as saving time and money on approval, reconciliation and management. We're building a fresh, slicker travel management platform that we think, along with the tips included in this resource can help you achieve your financial saving goals.
If we've piqued your interest and think that Ortharize could build value you into your organisation, let us prove it with a free tailored demo with one of our team. Book it here.