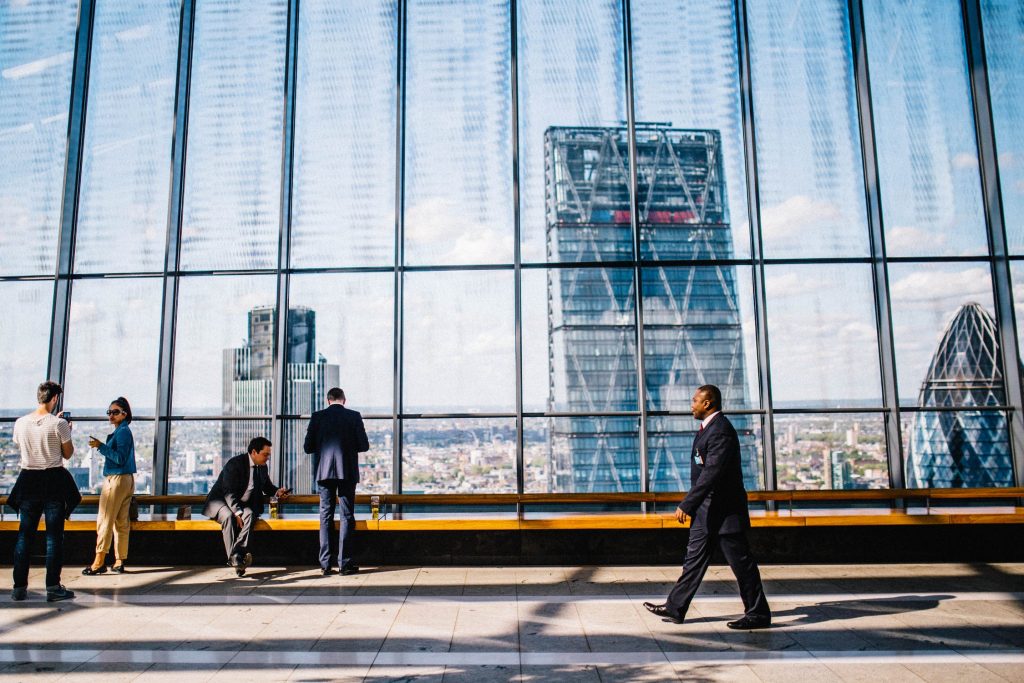 Top travel hacks from our team!
We've all been there… forgotten passports, heavy luggage, and tight layover times. When it comes to corporate travel, preparation and organisation is key. Here at Ortharize, we asked some of our team members to come up with some of the best travel hacks to use when travelling for work in order to make your business trip a little less stressful.
Jed, Marketing
Jed is no stranger to unfortunate business travel fiascoes, leaving him with plenty of useful travel hacks from his previous misfortunes. Jed's favourite travel hack is to always remember to pack a power bank and charging cable . Here's a few words from Jed himself; "Too many times I've been stuck with a device on low battery when I need it most, so they are especially important now when entering the era of e-tickets and Apple Pay." Jed found this hack useful recently when he was away from home; "i was filming a video for work and had forgotten to charge my camera battery. Fortunately I was able to recharge it enough with a power bank to finish the shoot!"
Chris, Product
With years of experience in the corporate world, Chris is no stranger to business travel. As our Product Manager, Chris has provided us with a great deal of corporate travel hacks, but here is his favourite one; "Make sure to download the maps for where you are going so that they're available offline. I've been caught out too often when not doing this and so I always download maps ahead of my trip for whichever app I'm using".
Aimee, Data & Systems
As an avid traveller through business and leisure, one of our data and system assistants, Aimee has provided us with a very handy hack which all travellers need to do;
"Always screenshot your tickets and ensure to email it to yourself. This way if you run out of battery you can always access them through any device". Aimee's experience with using a screenshot of a ticket was when she was travelling back to the UK using an airline's app to access her ticket; "Unfortunately the flight was delayed for over 5 hours, but the app did not register this, so it removed my ticket from the app, assuming I had already either used it or missed the flight. Luckily I had a screenshot of the ticket on my dad's phone, so I was able to get an email from him and use that to get on the plane".
Ahana, Marketing
Ahana is one of our Marketing Interns, and has recently become accustomed to business travel. One of her main tips is; "Weigh your luggage before your flight so you don't have to waste time in the airport sorting through your baggage or pay a huge amount of money for excess baggage!"
Ahana also recommends investing in a portable luggage weighing scale, which is small and light enough to fit in your carry on. Amazon has a great selection of affordable scales.
"As an International student that frequently travels back and forth from India to the UK, I have found that having an electronic luggage weigher has helped me avoid having to pay for excess baggage or spend time in the airport switching things around between my suitcases. Taking this simple step before traveling can help save a lot of time and money and ensures a smooth check-in process!".
Charleigh, Marketing
Another one of our Marketing Interns, Charleigh is also new to the world of corporate travel, however she has picked up a few tips through her past travel experiences; "Always pack a neck pillow and a blanket! You never know when there may be a delay and you could be stuck in the airport/train station cold and tired for hours on end".
Charleigh's hack has saved her many times; "I was once stuck in an airport for 12 hours because of a delayed flight, luckily I had my neck pillow and a blanket handy so I was able to get a few hours of shut eye before my flight!".
Cameron, Data & Systems
Cam knows a thing or two about dodging all the annoyances business travel may throw at you. Cam's main travel hack is to always pack snacks! Cam says "Airports and stations can charge ridiculous prices for food and water, and it can be difficult to stay within your corporate budget when having to buy food all the time. By packing some handy longlife snacks such as nuts, dried fruits and protein bars, you will always be prepared for when hunger strikes".
Jon, co-founder and chairman
Having travelled for business most of his working life, Jon has had his fair share of business travel mis-haps. One of Jon's favourite travel hacks which he swears by is to use a prepaid travel card. He goes on to explain, "For many years I relied on my regular credit and debit cards when I went away but I've found that they incur high transaction fees, (3% isn't unusual) and their foreign exchange rates are also poor."
"I now use a prepaid travel card which I can load with cash as I need it. Mine also fixes my exchange rate, so I know exactly how much I'm spending. There are several good products available. I use Revolut, but you could also consider Transferwise or one of the many specialist Travel Credit Cards on the market."
Here's another tip for you…
If you're looking to make your business travel life easier, consider trialling Ortharize within your organisation. We're available to our clients 24/7/365, wherever or whenever they need our support. Our easy to use platform offers over thousands of hotels, more than 400 airlines , all major car rental companies across the globe and all UK rail routes. With no booking fees and effortless automation tools, saving time and money on your organisation's business travel couldn't be easier. Book a free demo today and see how Ortharize can improve your business travel.