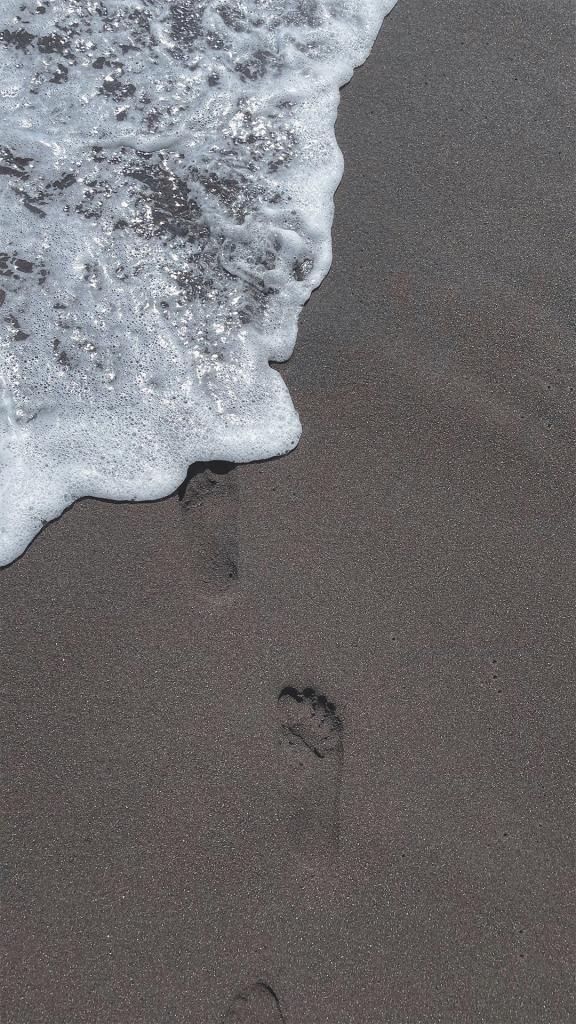 Carbon emissions reporting on our platform, how does it work?
Who's responsibility should it be to make global travel greener? COP26 shined a light on the plans held by our governments and politicians. As well as those of many private companies and big brands, who set some trustworthy goals towards reaching carbon neutrality. However, large organisations that rely on global travel are facing a difficult challenge: accurate carbon emissions data is difficult and time-consuming to obtain. As a result, offsetting projects aren't as effective as they could be.
At Ortharize we're extremely conscious about how we affect the world around us. We're encouraging our customers to travel the world, so it's our responsibilty to make sustainable travel easier for them. Being the good guy is a core value that we stand upon. We're trying to enact positive change while making difficult tasks easier. That's why we're so passionate about providing you a toolset that makes carbon emission reporting simple.
Business travel changed when the world locked down. Virtual meetings have been a big win for the planet. But we've realised how important some face-to-face meeting are. They'll always be a part of our professional relationships, which means business travel will be too. So how exactly can our platform help our customers with their carbon emissions responsibilities. Keep reading to find out just how our carbon emission tools work. We give you the data on your flights, rail trips, and hotel stays, so let us show you how you can take control.
Flight
We receive data directly from the airlines you fly with. They provide us with the distance of the route along with the model of the aeroplane you were in (which has a role to play in carbon emission output). You'll have the data and will see carbon emissions per passenger, and measured in kilograms per of carbon emissions passenger.
Rail
Using an algorithm specifically built for this service, we will be able to calculate how far a user has travelled. The platform will then work out the CO2 emissions using DEFRA and TFL data. From here, organisations can run automated reports based on users, departments, and the entire company to show their exact CO2 emissions from their travel.
We'll be updating the carbon emissions figures every year for passenger rail. Over the next few years, we'll be seeing more electric-powered trains using British railways. We're proactively measuring this to provide you with accurate rail-based emission reports.
Hotel
We gather various sources of real data from hotels around the world and can then assign a carbon emission output each year for a per-night stay in a hotel, separated by its star rating.
We took the data from the top forty travelled to countries for business. After this we separated the hotels in this dataset by hotel star rating. This allows us to form an average of this data to provide a carbon emission output based on the hotel star rating and per night stay. So, for example, one night in a three-star hotel is 0.015 tonnes of CO2 emission, whereas a five-star hotel would be 0.056 tonnes of CO2.
Why we have added hotels
When you think of the carbon footprint left behind by your organisation's business trips, you might not automatically think about how much hotels add to the size of the footprint. However, in 2019, there were 36.2 million hotel nights spent in the UK by business travellers (Statista). This could equate to over 800,000 tonnes of carbon emission (presuming the average stay is a four-star hotel). If you wanted to offset this, you'd need to plant over 13 million trees (US EPA).
More on the Data
We're grateful to hotelfootprints.org. They've provided a graphical display of the hotel data model we've based our emissions scoring on. The data is taken from the Cornell Hotel Sustainability Benchmarking Tool (CHSB) 2018 data set. Which saw over 18,000 hotels worldwide submitting data.
Some of the geographical territories included were: Australia, Belgium, Brazil, Canada, Chile, China, Colombia, Costa Rica, Egypt, France, Germany, Hong Kong, India, Indonesia, Italy, Japan, Korea, Malaysia, Mexico, Netherlands, Philippines, Poland, Portugal, Russian Federation, Saudi Arabia, Singapore, South Africa, Spain, Switzerland, Thailand, Turkey, United Arab Emirates, United Kingdom, United States, and Vietnam.
According to hotelfootprints.org:
Data for the countries not listed here are extrapolated using the following methodology: (1) the global average HCMI figure; (2) the global average rooms to meeting space ratio; and (3) average CO2e per kWh of electricity for the entire data set were weighted against the International Energy Agency (IEA) CO2 Emissions from Fuel Combustion 2018 country average output of CO2 per kWh of electricity, proportionate to the ratio of difference for each country compared to the global average. A rule-of-thumb of 75% of a hotel's energy usage being derived from electricity was applied, and that figure was multiplied by the respective ratio of each country's CO2 per kWh compared to the global average, then adding in the remaining 25% of CO2 from energy usage using the same global average, and applying the global average room floor area to meeting space floor area to generate mean HCMI figures for the remaining countries.
While we understand that global extrapolation is a broad and high-level figure, we believe that it is better than other existing hotel footprinting methods currently available. Furthermore, as the CHSB data set grows in reach and depth over time, we will be able to reduce extrapolation, while making improvements in the remaining countries that still require it for footprinting exercises.
We believe our approach is as accurate as possible given the data available and will continue to improve our methodology as new approaches develop. You can find more about the process and country data here.
Car Rental (Coming Soon)
We are looking at adding additional features to allow car mileage monitoring in the future. For company car travel (which isn't booked through the platform), we are planning to introduce the ability for users to either use a geolocation tracking service via the platform, or the ability to enter location addresses (A-end and B-end). This allows you to measure this distance travelled and calculate the carbon emissions generated fro myou
If you'd like to work out the carbon emissions manually from a car trip, you can find this information on the Vehicle Certification authority here.
Get Started Today
Organisations can use this data to measure individual, departmental, or a whole organisation's carbon footprint. From here, we give you all the information needed to reduce your carbon footprint or calculate the cost to offset and become carbon neutral as an organization. This is important for any organizations looking to achieve accreditations such as Green Dragon or ISO 14001. We're doing our part to allow companies of all sizes to measure their impact on the environment in a scalable, and cost-effective way. Does your company want to lower their carbon footprint and make sustainability easier? Book your free demo today, and see how Ortharize can help you meet your green goals!