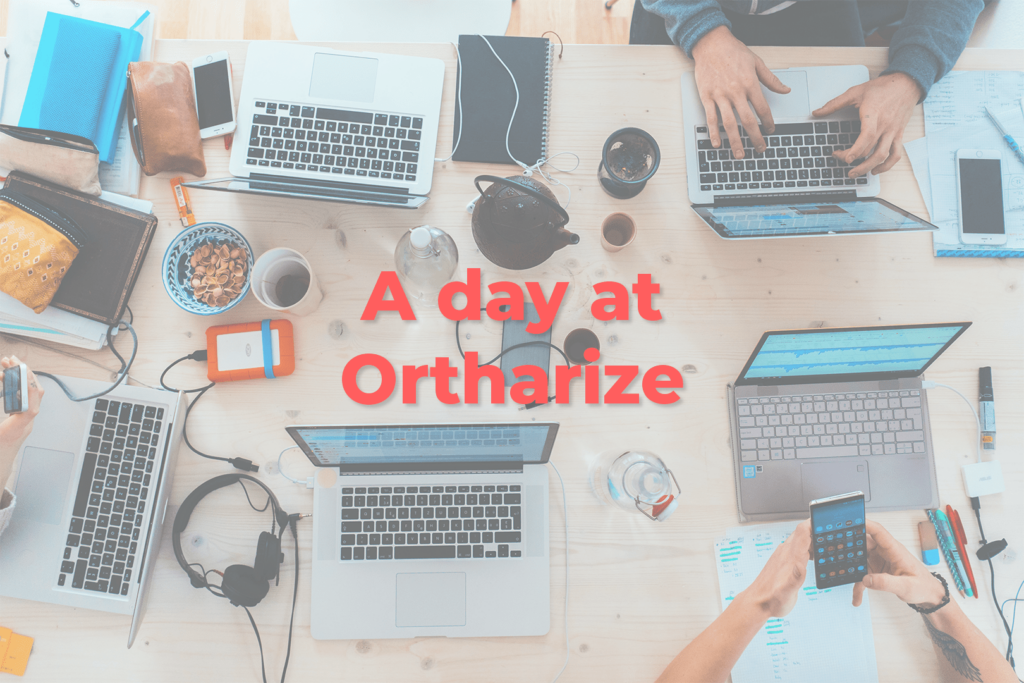 A working day at Ortharize – Shane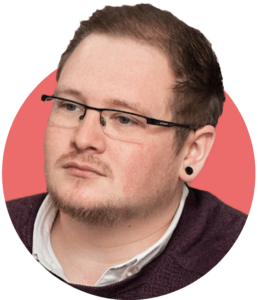 Hi – My name is Shane and I have been working at Ortharize since May, operating as Business Development Manager.
I spend my days connecting with and speaking to our new and existing clients. It's my job to be a product expert at Ortharize so that I can answer anything and everything about our amazing platform.
I've been working at Ortharize since May this year, and the time is flying by!
Where did it all start?
After initially beginning my career in IT, doing my 3-year internship with a manufacturing company when I was 16, I later went on to manage the IT function in that same manufacturing company for the next year.
However, when my wife became pregnant with our first child, I changed jobs and moved to a Managing Service company for 10 years to allow for a better work/life balance.
It was during this role that I was given the opportunity to build a new department revolving around a Security Operating sector, this is where I first met the current Ortharize Head of Operations Chris Flynn.
This provided areas for me to grow in my skills, and pursue a career in IT and Technology consulting. This included recommending new servers and online security technologies for companies who may not have the same technological background as I may have.
How did you come to work Ortharize?
Working closely with companies, and people gave me a better understanding of what aspect of work I want to specify for later roles. This in turn was the connection that was being made with clients, as well as colleagues around the offices. Therefore, to help realise this passion I joined a software development company as an account manager, which involved helping in day-to-day roles, as well as leading demos, and pursuing new leads for the software.
However, this job was short-lived as Chris approached me to begin work with him at Ortharize as a business development manager, and with the option of remote working and flexible hours, it allowed me to focus on other important jobs in my life, such as picking up the kids and dropping them off at school.
Also, the co-working days, as well as the Innovation days that Ortharize do were important for still keeping face-to-face conversations within work, whilst also being relaxed yet informative.
A Say in the life working at Ortharize
At roughly 7/7:30 I have to wake up and take the kids to the preschool club, which means I am back home at roughly 8:30. This gives me enough time to do a little bit of housework before starting the office day.
9am is when I normally start my working day and log on to my laptop. As we have our morning scums (morning meet-ups) at 10, I spend the prior hour making sure I have all my daily tasks organised and I am prepared for the day.
After our morning meeting, my day will be dictated by how many demos have been scheduled with our lovely prospects and clients.
My demos can range from between 2 – 7 hours per day, depending on how well we do to generate leads the days or weeks prior. If my day is not jam-packed with demos, then the afternoon is spent helping with lead generation, and seeing if potential clients can get benefits from Ortharizes' platform.
My day will finish at roughly 5:30, but this can vary if calls happen to stretch over that time, or due to the flexibility of the jobs hours, if I have a school activity with the kids, I can work later into the day to complete the scheduled hours in a time that best suits me.
What brings the most satisfaction professionally when you look back on working day at Orthairze?
"…Job satisfaction at Ortharize takes 4 forms, Presenting the software demos', Conversing with clients and colleagues, That YES moment, and when I can return the faith to the company…"
What Star Wars character would you be?
"Mace Windu…He had a great battle at his end, and has by far the best lightsaber….Or maybe Kylo Ren, one of the two."
What advice would you tell yourself in 10 years time?
"Just Chill…It will all work out."
Careers at Ortharize
We're a growing team at Ortharize, and in the near future will look to expand. If you're interested in working with us, keep an eye on our socials, where we'll post all available career opportunities. You can find us on each of them here: LinkedIn, Facebook, Twitter, Instagram