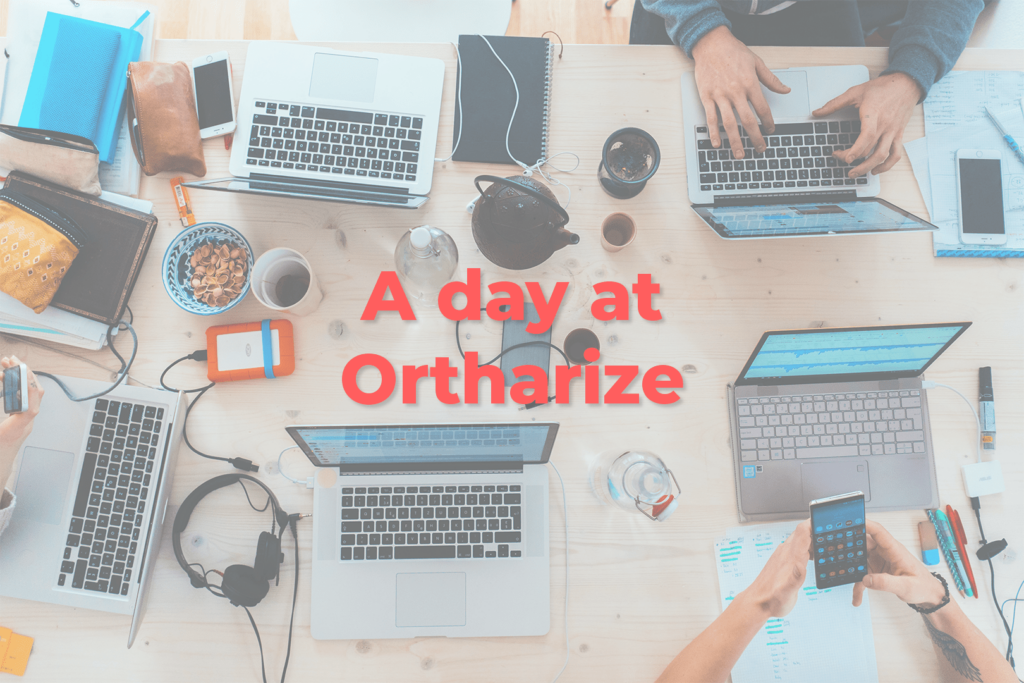 A working day at Ortharize – Chris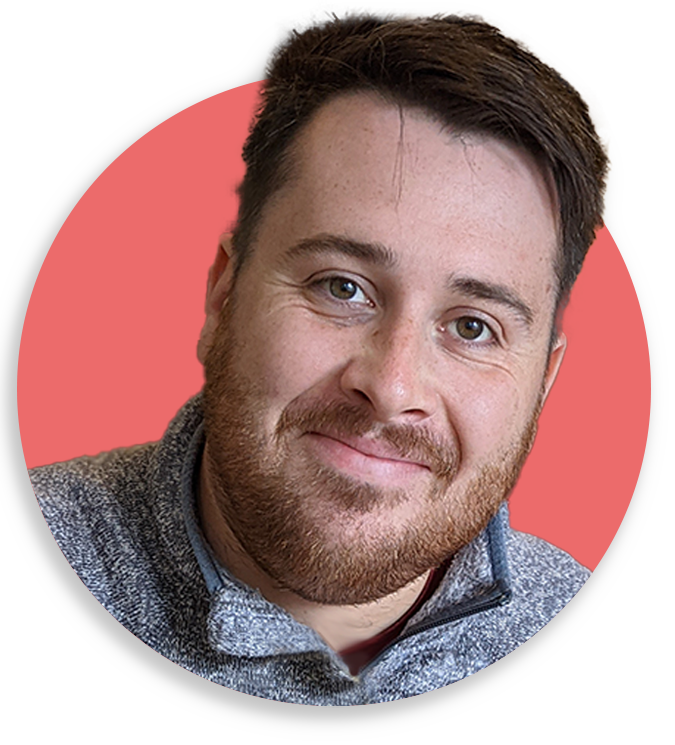 Hello there! My name is Chris Flynn and I'm Head of Operations at Ortharize. I joined this company back in April of 2020! More than 2 years ago! Time really does fly.
Within my role, I look after our day-to-day operations at Ortharize as we work hard to grow our user base, and build the value of our online business booking platform. I really enjoy my job, it's great fun to work with our team from all sectors of the company as it creates new solutions and challenges every week.
How do you begin a day?
I have quite an early start to my day. I usually start it off by either going to the gym or having a fresh cup of coffee while taking in the views of the Swansea Valley. I love my coffee, so I always mix up each week with a different brew to enjoy each morning.
I'm at my desk at 8:30 am. Checking my emails as I have my coffee, and checking for any urgent tasks that need to be looked at. Then at 9 am, I have a meeting with the Development Team, making sure the important tasks are prioritised for the day, these sometimes may include external calls with our vendors as well. 
From 10 am we get our morning scrum started, talking through our 3 daily questions; What did we do yesterday? What will we be doing today? and if we have any roadblocks that may slow us down so they can be sorted out. It's always important for me to know what everyone is up to, so I can help in any way to make those roadblocks easier to handle.
After the scrum is our 15 to 20-minute meetings known as 'kickoffs' with the Sales and Marketing teams. Which are the quick rundowns of our plans for the week. Then I'll have an hour of looking at our project background; A new app for our platform to allow easier management for clients from their mobile devices. 
At 11 am I had an interview with a university student for an internship at the company. Where this went on for an hour, taking us to 12 pm.
How is your afternoon split?
Taking my lunch break roughly at 12/1 pm sits nicely for my schedule. A benefit of working remotely is that it lets me take the time to cook my own meals for lunch, and when they are especially aesthetic, I put them in the work group chat for admiration!
I'm back at my desk at 1:45 pm after my break, seeing our clients in meetings, going over their repeat yearly hotel bookings, and talking through those processes. Usually before this, at 1:30, I'll have some time to see some staff, mentoring those who requested help with developing their skills or overcoming those roadblocks mentioned in the morning scrums.
At 2 pm, I have a demo with a potential client, if they are interested in our company where we show them the platform and what's so great about using it. All in hopes we have another client on board and joining our company for future travel bookings.
3 pm is the hour when I would be doing independent work. This would be catching up on emails and urgent actions. Along with checking my dashboards across the company, just to ensure everyone is having no issues as they work throughout the day. 
At 4 pm, I'll have a catch-up call with our CCEO, Jon. This catch-up can be from an hour to even two hours if we've had a busy week. We talk about results and any future planning. Recently, we've agreed on a new business card. We also discuss some HR matters and client issues within this catch-up.
From 5 to 5:30 pm would be more individual tasks, working through most of the workload. Such as planning for our upcoming innovation day in June, and letting staff know where we will go and what to expect on that day.
If you could do any job for a day what would it be?
I love city builder games and would love the opportunity to manage some sort of public service or transport network for a day. I bet it would be fascinating!
What advice would you tell yourself in 10 years' time?
I hope you're enjoying the rewards of my hard work.
Careers at Ortharize
We're a growing team at Ortharize, and in the near future will look to expand. If you're interested in working with us, keep an eye on our socials, where we'll post all available career opportunities. You can find us on each of them here: LinkedIn, Facebook, Twitter, Instagram. And if you'd like to read more about other members of the team, their entries will be on our blogs page.