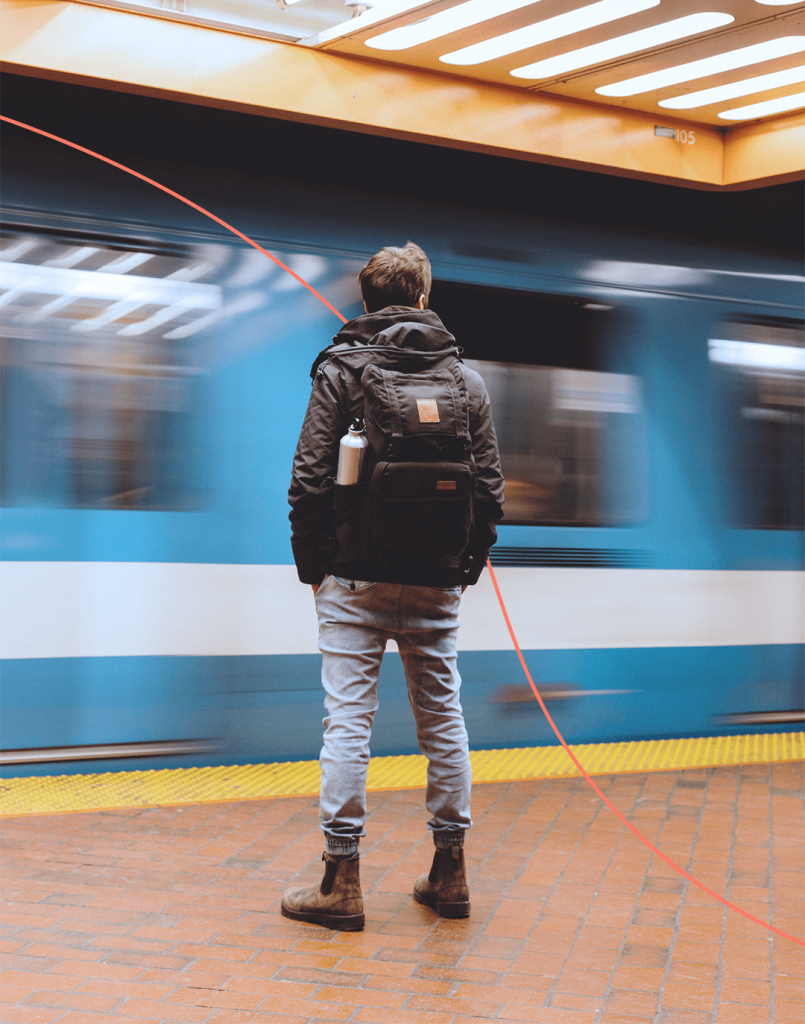 Which rail tickets should you buy?
Advance? Anytime? Package? Super off-peak return? Rail can be baffling and leaves most of us thinking "Which tickets should I buy?"
With such a wide range of rail tickets available, it can be confusing. We've created this helpful guide detailing all rail ticket options available, and which ticket would be right for your journey; whether you're traveling early in the morning, late at night, or want to travel with a bit more luxury. It's worth mentioning that many rules regarding COVID-19 are still in place, it's best to remember restrictions and additional rules may still be in place. Although we'll talk through most fare types in this blog, you can view a full and up-to-date list of special fares, on the  National Rail Website.
Advance rail tickets
Advance rail tickets are non-refundable, single tickets you can buy at least a day before your travel date. They are also the easiest way to save money when booking a number of trips wherever you go.
Advance tickets are sold before the day of travel and offer great discounts on travel, but are non-refundable. These tickets are non-flexible and require travellers to take a specified, direct route specified on the ticket. So they come in handy for trips (especially those over a long distance) where you know when you are travelling. Just be mindful of ANY restrictions your ticket may have.
Anytime train tickets
Anytime rail tickets allow for flexible travel between two stations. You can return either on a single day or during a one-month period (known as an open return).
It's a great ticket for journeys where you don't know how long you will be visiting your destination. You can buy tickets for a specific date (Anytime Day) or for a range of dates through a standard Anytime ticket. Return Anytime tickets allow for your return journey to take place five days from the outward segment on travel (unless the ticket states otherwise). Despite offering complete flexibility, there are a number of rules to be aware of. These tickets are refundable and also allow for "breaking", where you can get off the train somewhere along the journey and then continue your journey on a train later on. Always check the terms and conditions, especially where more than one train company is involved in your Anytime rail journey.
Off-Peak rail services
If you're travelling off-peak and are wondering what rail tickets to buy, try these. They're for late mornings and early afternoons. An off-peak ticket helps to save money by providing a cheaper fare for travelling at less busy or non-peak times on a specific route. Off-Peak tickets help commuters hop on most trains at quieter times when the trains are less busy. Avoiding the stress of missing the train or needing to arrive as early as possible.
Off-Peak train tickets usually allow travel after 9:30 every morning in cities and large towns (and 9 am for the rest of the network). As well as all day on weekends and bank holidays. In some areas (mainly cities), Off-Peak tickets are not valid from 4 pm to 7 pm, due to the evening rush hour traffic. There is also a Super Off-Peak fare which offers even greater cost-saving and will be available on certain routes at certain times (usually after 10 am to 3.30 pm and then again after 7.15 pm during the week).
First Class
First Class tickets are almost the same as standard tickets, but with a bit more luxury. Although the actual experience varies from train provider to train provider, it will usually give travellers a number of perks on trains including extra legroom and complimentary snacks/drinks. It may also include access to a First class lounge at certain stations, free Wi-Fi, and a meal service. You should check with the train provider for full details of their first-class offering. 
Despite most thinking you might pay more than usual, there are actually cheap first-class tickets out there. Seatfrog (https://seatfrog.com/) is a great tool that allows you to bid on cheaper first-class tickets. You can also usually upgrade your standard tickets to first-class on the train via staff onboard. 
Package/Special Fares
A few rail providers offer what is known as a package fare. These can vary from each service provider but are generally tickets that provide many benefits on your fare. Usually, these tickets bolt-on car parking at your departing train station and a meal voucher onboard, and if traveling to London- a Zone 1&2 return ticket. This is usually paired with a first class seat for added customer convenience, flexibility and value. For more information on what your journey would look like, check with the train provider for full details.

It's a freight day to choose Ortharize
If choosing the right rail ticket for your journey or for the travellers within your organisation that you manage is causing you stress, get in contact with Ortharize. Business travel is a piece of cake with stored payment details, quick booking tools and in-depth reporting functionality to allow you to keep track of who went where and for how much. We're also available on the phone 24/7/365 if you need help or one of your travellers runs into trouble. To find out more, you can contact us today to arrange a demo or even to ask any questions you may have.