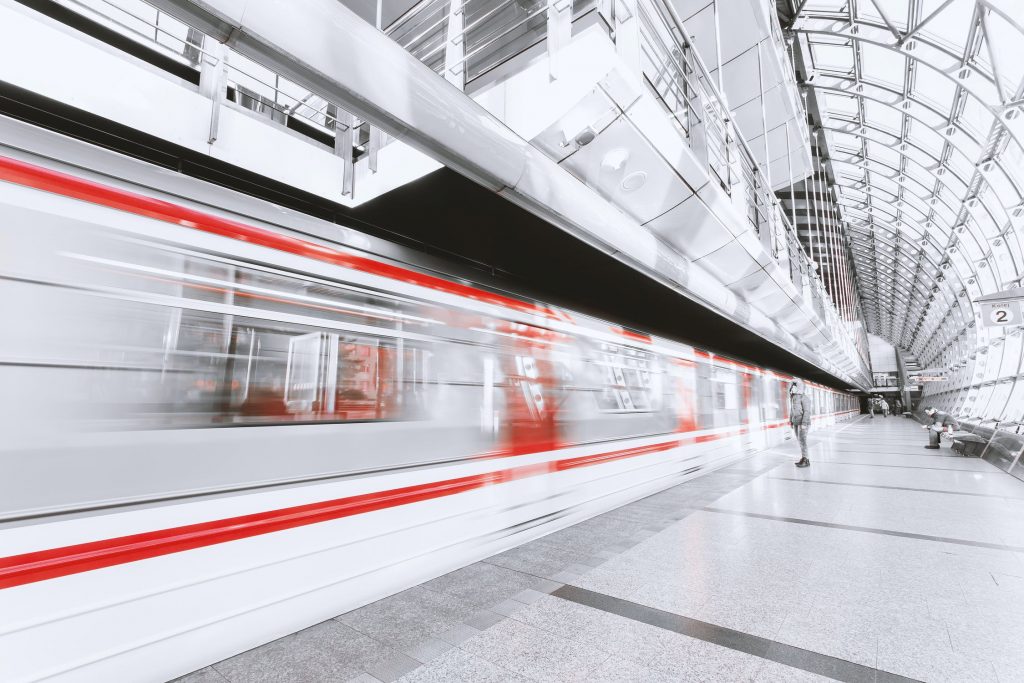 Travelling by Train post-COVID-19
As with the majority of transport services, many stations and trains are operating with higher levels of cleaning, both in frequency and detail. We're continuing our transport series on returning to travel with an article on what to expect when travelling by train post-Covid-19.
Extra train carriages are being offered on many routes to help with social distancing. Train timetables are constantly changing, so make sure to check ahead of travel.As with flights, many countries require face coverings be worn on public transport, although exemptions may apply to certain groups of people (this varies from country to country).
Check on the National Rail website, or through the local train operator's website for information on local lockdowns or 'red zones'; travel may be restricted to and through these areas. Onboard catering is likely to be reduced on many services, so make sure you are prepared for long journeys.
In England and Wales, National Rail are installing hand sanitiser points in over 300 stations. Vending machines with hand sanitiser and face coverings in 150 more. As with all modes of transport, make sure your travellers are carrying hand sanitiser, avoiding high-use touch-points and always wash their hands—for 20 seconds with hot water and soap—at the end of their journey.
Top Tips
Avoid table seats.

Government advice recommends travelling "side by side or behind other people, rather than facing them", which will help minimise the risk of transmission.

If parking at the station, use pay by phone, in-app or online payment.
Travel at quieter times (after 9.30am in cities and 9am everywhere else).
Purchase tickets online, or via contactless if needed at the station, and use ticket apps to reduce contact.
If available, reserve your seat in advance.
Do not travel if either you and or anyone in your household are showing symptoms of Covid-19.
Train Information
If you're considering travel by train post-COVID-19, you can find the most current information on rail in the UK and Europe through the links below:
National Rail (England & Wales)
Scots Rail
SNCF Rail (France)
Deutsche Bahn (Germany)
About Ortharize
At Ortharize, we're making the world of business travel better.
We want to make it easier for you and your employees to book everything you need in one place. And we want to help you to keep costs down. We offer over one million hotels, more than four hundred airlines and all major car rental companies across the globe, including a large selection of budget options. We also offer all UK rail routes, with European and US rail on its way to our self-service booking platform very soon.
Our travel booking platform is easy-to-use. There are no booking fees. And with our exciting awards and incentives, your staff will be motivated to cut their travel costs. Our effortless automation tools will also help cut your admin, saving even more time and money on your organisation's business travel.
Why Ortharize?
Easy-to-use
Consumer pricing
No booking fees
24/7 support
Rewards for users who save money on travel
FREE subscription with all the features you need to book, manage and report travel expenses in one place.
We're pretty confident we can help you return to business travel in a way that is not only safer but also better value for money. Why not book a free demo now?