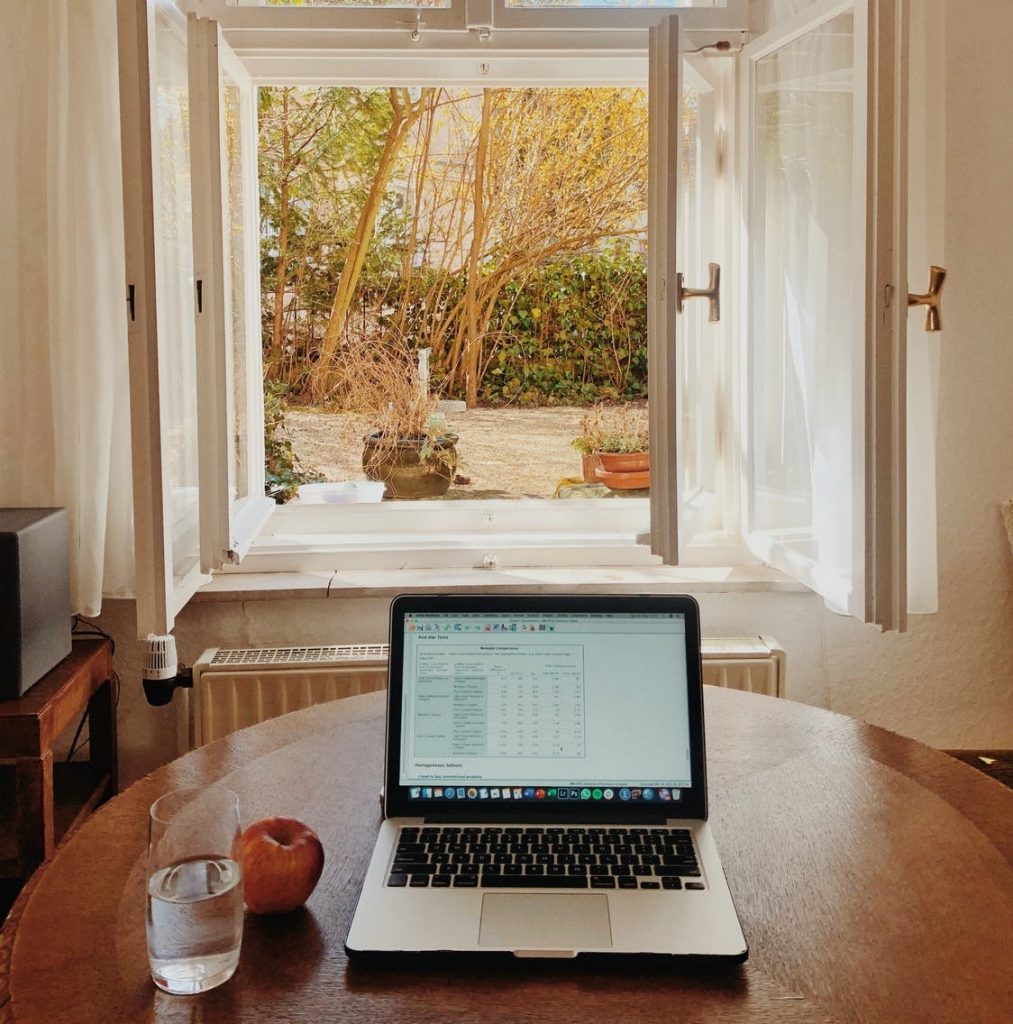 Five reasons flexible working works
You don't need a pandemic to push you into the remote working revolution; flexible working is good for your business and for your people. At Ortharize, we've always been 100 per cent behind agile working and all of our teams work from home. Here are five reasons why we've embraced flexible working fully.
1. We want to attract and retain the best people
We want a diverse and talented team, and the best way to achieve this is to open up to everyone. At Ortharize, we don't want to exclude people because they have responsibilities at home; because they don't live a commutable distance away, or because they have a life outside of their work. It's not surprising that 81% of people say flexible working would make a job more attractive to them (PowWowNow 2019). And these talented individuals are much more likely to stay if we trust them to deliver real results, rather than expect them to show up in an office from nine-to-five every day.
2. We want to inspire people to do their best for us
Just because you can see your team in the office, it doesn't mean they're doing their best work. Giving your staff the flexibility to manage their own workload and trusting them to deliver is liberating and empowering, and they'll thank you for it. It encourages loyalty and engagement and gives people an incentive to go the extra mile for you. At Ortharize we know that happier people do better work, so for us having flex appeal is a win-win situation.
3. We want our people to be happy and healthy
Presenteeism is bad for business. It means sick people feel the pressure to show up when they shouldn't, spreading germs and making others ill. It's also bad for your team's mental health and one of the biggest reasons for poor productivity. Stress is one of the most common causes of long-term absence and the need to 'be seen' at the office contributes to this. Take the stigma out of sickness and put the focus on flexibility and you'll notice a happier, healthier workforce.
4. We want to do our bit for the environment
Fewer commuters equal fewer cars on the road. It's an obvious benefit to flexible working. But there are other, knock-on effects that are good for our planet too. Having more flexibility over when and where we work gives us the freedom to make better environmental choices. Like taking public transport, walking or cycling to work. If life is less rushed, people are less likely to choose convenience over anything else, so we use less plastic and eat better. And technology means we can easily do paperless business, wherever we are. 
5. We want to run a tight ship
There's no denying that agile working can have an impact on your business' bottom line. Aside from boosting productivity, there is money to be saved. Smaller offices—or no office at all—can significantly slash your running costs. No more cash wasted on heating and lighting huge spaces, rents or rates. Of course, you need to invest in the right technology first, but in the long term, money saved can be pumped back into your business, and your people. At Ortharize, what we save on office space we use to develop our people and fund fun events, which in turn boosts productivity—so everyone's happy!
Are you flexing?
Flexible working isn't the future—it's happening right now, and if you're not already on the bandwagon, you need to ask yourself why? Fostering a positive work-life balance in your business will help future-proof your company, and drive better results today.
Work flexibly for us
We value our team and are creating a great place to work. Flexible and remote working is the norm at Ortharize. Interested? Get in touch and tell us what you're great at.