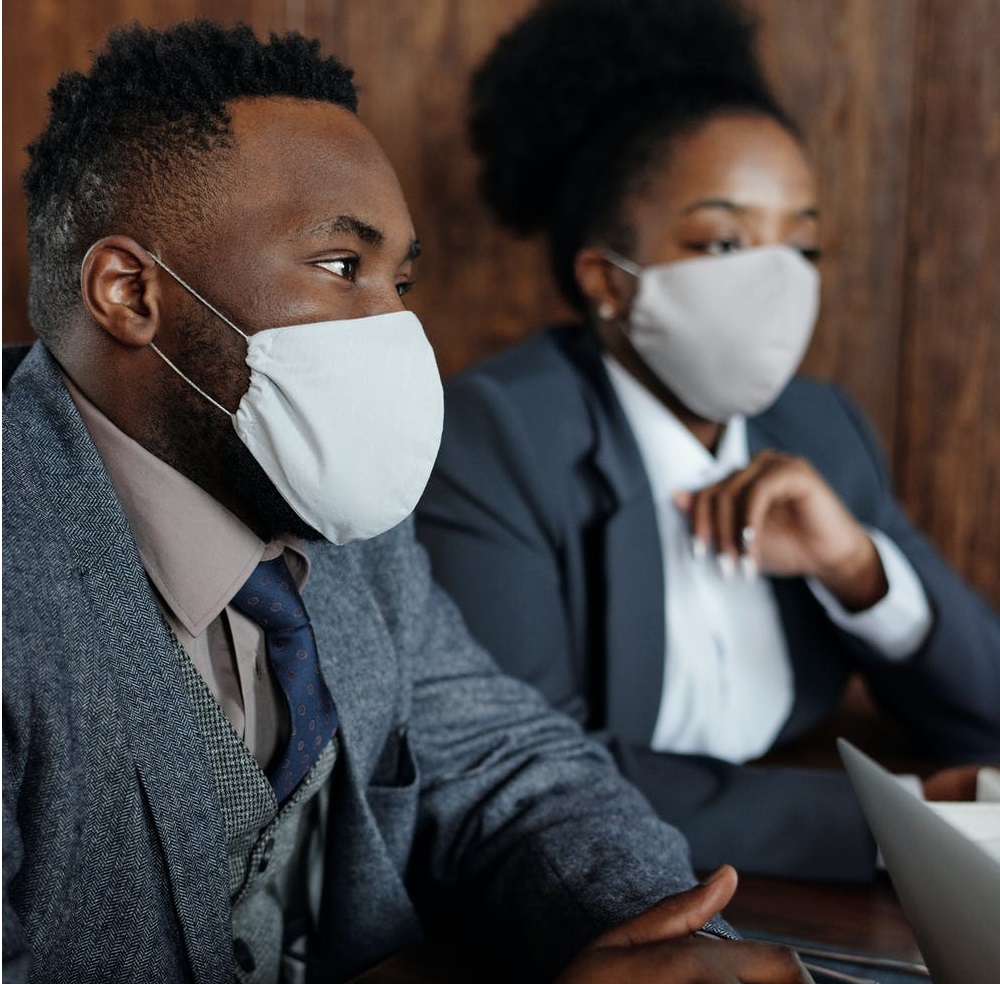 Business travel after Covid-19: Our top tips
Returning to business travel in 2020 after the disruption of Covid-19 can be an uncomfortable conversation for some organisations and staff. As a result, many organisations are trying to make remote working the norm, but this is going to be difficulty for many sectors. Whether it's carrying out prospect meetings, client success activities and keeping regional bases connected and engaged.
Getting travel right is key for any organisation. Illness of travelling employees could mean valuable staff are unable to work and could begin to feel that employers are not considering their needs and safeguarding them from the potential dangers of travelling in the current climate.
The UK government have provided a range of useful advice online for educating travelling staff on best practices, which we've summarised below:
Plan ahead and use a direct route;

Plan your journey in advance and avoid busy times and routes;

Wear face covering on public transport;

Wash or sanitise your hands before beginning your journey;

Maintain 2 metre distance where possible;

Use contactless payment where possible;

Follow guidance at your destination;

Wash or sanitise your hands as soon as possible after finishing a trip.
Our guide features a number of tips to making sure you and your teams are travelling responsibly and are aware ahead of setting off on a trip, what to expect in various travel scenarios.
Build a staff Covid-19 Kit
For your frequent travellers, compile a pack that they should travel with. These are basic items to keep staff safe and hygienic whilst travelling. It's worth checking destinations for rules on certain PPE that is required to be worn within shops or offices (such as face-coverings). Your kit should include:
60% plus Alcohol hand gel;
A reusable face mask or disposable face masks;
Washing detergent to clean reusable mask after each day;
Ample disposable gloves for each day of travelling;
Alcohol wipes (for surfaces, door handles, laptops, etc);
Isopropyl wipes for smartphones;
A plastic bag for used gloves and face coverings;
Tissues;
Thermometer;
Fever reducing medicines such as paracetamol.
Stay informed
The situation across the world is incredibly fluid, with lockdown measures being announced at short notice and travel restrictions imposed. Ask staff to check a few times per week as trips approach and regularly whilst they are travelling. This will keep them aware of any impending changes in rules.
Contactless and e-tickets where possible
Where possible, use ticket apps on smartphones for contactless check-in. Most large travel providers to assist with the return of business travel after Covid-19 offer online check-in ahead of travel which also helps to reduce contact. Alternatively, use a travel booking platform that allows users to access tickets through one central portal, such as Ortharize.
More top tips
Travel at quieter times (after 9.30am in cities and 9am everywhere else).
Purchase tickets online, or via contactless if needed at the station and use ticket apps to reduce contact.
If available, reserve your seat in advance.
Avoid table seats when travelling on trains and coaches.
Plan as few stops as possible.
Place everything you would usually carry in pockets into your carry-on luggage; security check trays aren't always sanitised.
If in doubt, call the hotel and they'll be happy to help with any concerns or questions.
Request for decorative cushions and duvet covers be removed before arrival, as well as paper towels in the room as opposed to a towel (if this is an option).
Further resources
FCO Travel Advice
UK Gov Coronavirus Info
Disinfection Guidance
IATA Travel Regulations Map
Returning to travel?
In these times of uncertainty, you need a travel management partner who is aligned with your interests and works 24/7 to bring multiple benefits to your organisation. If you're returning to business travel post Covid-19, consider getting in touch to see how we can help.
We're building the future of business travel and we'd love to show you all of the great benefits our platform can add to the way you work. We're offering personalised demos to organisations and can also help with sculpting your travel policy, support your return to business travel, and platform implementation. Click here to get stated.