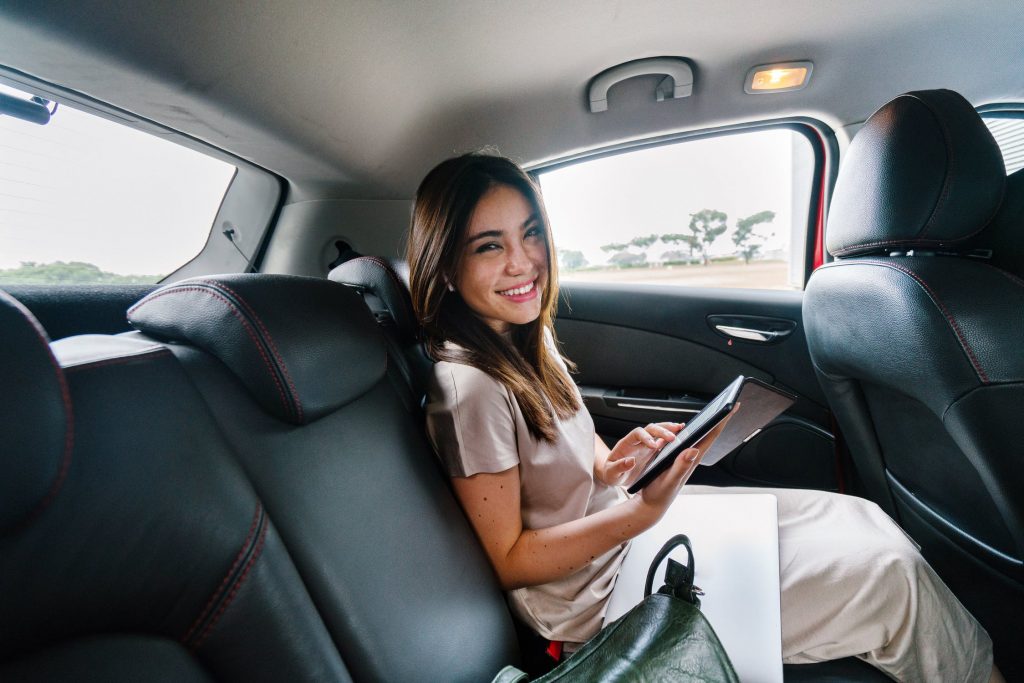 Our Business Travel Trends for 2021
Business and corporate travel took a backseat in 2020 in the wake of closed borders, cancelled travel and lock-downs. By April 2020, airline capacity was down by 70 to 80 percent, compared to 2019 (McKinsey). It's still uncertain what the new normal will look like beyond Covid-19, but we remain positive that a return to travel, both consumer and business, is on the horizon.
This year has arguably been the biggest shake-up to the travel industry for many years, perhaps even the most turbulent ever for the modern travel industry. We take a look at some of the key business travel trends to look out for as we cautiously look towards travel this year.
Bleisure will continue to grow
It's no surprise that many business travellers view business travel as a perk of the job. According to Hilton Hotels, 75% of millennial business travellers think this and 65% see it as a status symbol. With employee retention being more of a struggle for companies than actually hiring (Zenefits), it's important that businesses have a varied toolbox in maintaining employee engagement.
Bleisure will continue to be one of the key business travel trends in 2021 and beyond, largely due to its ability to improve employee happiness, leading to great retention. Business travel is an incredible tool for employee engagement, when run effectively (Booking.com):
70% of travellers say that travel improves confidence.
68% of travellers say that travel improves interpersonal relationship skills.
66% of travellers say that travel teaches valuable life lessons.
If you're looking for another way to improve employee engagement, consider switching to Ortharize for your booking platform. Ortharize rewards travellers with points when they save their organisation money, which they can spend on charitable donations, gift cards and electronics. You can also run your other internal incentives through the platform, allowing users to choose gifts that matter to them- making incentives even more valuable to your staff.
Smarter virus testing
An adequate response to keep travellers safe from potential infection is a new addition to the business travel trends list for 2021, despite studies showing that in-flight transmission of Covid-19 was incredibly low (JAMA).
According to the recent Rethink Travel Global Survey, the biggest concern for travellers was the increased risk of catching Covid-19. This is second behind the fear of being stranded and government-imposed quarantines at either end of the journey (Amadeus). It's becoming clear that travellers are willing to drop loyalty ties to brands that they've held for a number of years, in exchange for travel suppliers who are working hard to ensure safe, hygienic experiences.
Many large hotel chains offer a range of contactless hotel stays and enhanced cleaning techniques; Marriot are using electrostatic sprayers as part of their cleaning regimes). Many airlines are offering increased flexibility; Etihad and Emirates have even promised to take care of quarantine costs or doctors' bills in the event a passenger contracts Covid-19 during their trip.
IATA, the global association of airlines, believes that there are three steps to rebuilding safe re-establishment of air connectivity, listing:
Digital vaccination certificates that will easily record vaccination information in a similar way to how paper vaccination certificates have worked in the past.
A worldwide testing framework agreed on by all governments to give effective results and confidence from mutually agreed testing methods.
Implementing digital travel credentials that can be stored on ePassports that match travellers with vaccination and testing certificates. These need to be easily accessed at airports across the globe without causing major delays or disruption.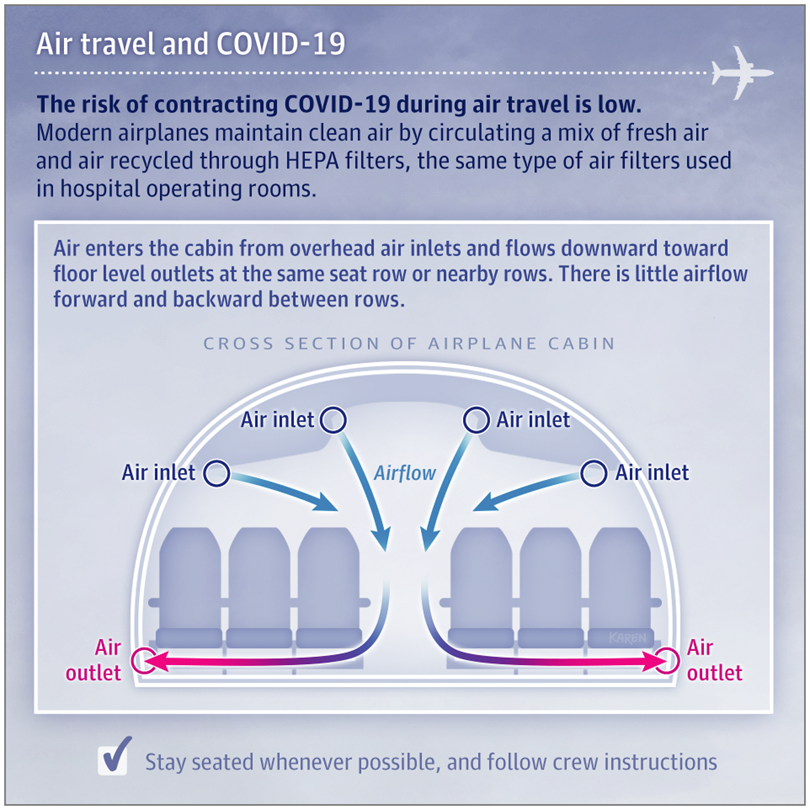 In partnership with IATA, Etihad Airways were the first airline to launch the IATA Travel Pass for their travellers in January 2021. According to Etihad, "The IATA Travel Pass will enable Etihad's guests to create a 'digital passport' to receive COVID test results and verify they are eligible to undertake their journey. Importantly, IATA Travel Pass will keep passengers in control of their data and facilitate the sharing of their test with airlines and authorities for travel. It will also make it convenient for passengers to manage travel documentation throughout their journey."
"Supported" self-service travel
2020 proved the need for a travel partner for many businesses. For many businesses, their travel partner supported travellers 24/7 with travel changes and refunds when they were needed. They were also there to provide up to date information and advice on travel quarantines and safety measures. If you're reading this and the above didn't describe your travel partner, it might be time to find a new managed travel provider (could we suggest ourselves?)
Not all managed travel needs to run through a traditional travel management company. A number of self-service/managed hybrids have emerged in recent years (including Ortharize) that offer booking fee free travel, but still offers the toolbox and support required when everything doesn't go to plan. Using a traditional firm also means that things take time. If you want to change your travel policy, geographical restrictions or spending caps- these may take time to process- whereas Ortharize allows you to make these changes within the platform instantly.
Many younger business travellers prefer a self-service system; 63% of employees used an online booking tool instead of a travel agent (Expedia). However many business leaders like to work with travel management companies to enforce their travel policies and caps. Ortharize allows organisations to do both and you can find out more about our offering here.
Sustainability is still important
In recent years, many businesses have taken significant steps to reduce their impact on the environment. The lockdowns of 2020 gave many people the time to pause and appreciate the imposed quiet and reflect on the impact travel has both locally and globally. Sustainability has been one of the recurring business travel trends over the last few years and travel providers are taking note.
Many airlines are committing to changing to electric planes within the next ten to twenty years and the European Commission have declared 2021 as the European Year or Rail in an effort to shine a light on more sustainable modes of travel.
According to the Destination X: Where to Next survey, 68% of travellers want money they spend on travel to go back in to the community. Businesses are recognising that their employees and customers care about their impact on the environment and society. In fact, 63% of people in a Cone Communications study said they were looking to businesses to take the lead on social and environmental change.
One of the ways that Ortharize helps businesses reduce their environmental impact is through our carbon footprint reporting tool. We enable organisations to have visibility of their carbon footprint within an easy to understand report. These can be filtered by individual employees, departments or the overall company carbon emissions.
The world as your office
We've learnt this year that even the most office-centric businesses can make a realistic move to working remotely. Over the last few years, we've seen the increase in bleisure trips- business trips that travellers extend with their personal annual leave to make the most of a visit to a city or location. In fact, over 40% of business trips are extended for leisure purposes (Expedia), taking a bleisure trip on average every quarter.
In the same Expedia survey, 66% of bleisure travellers stated they extended their business trip to explore a destination they liked; 51% said it was because the trip back onto the weekend. Despite the rise in bleisure, only 57% of companies have a policy in place to allow extending a business trip with annual leave (Forbes).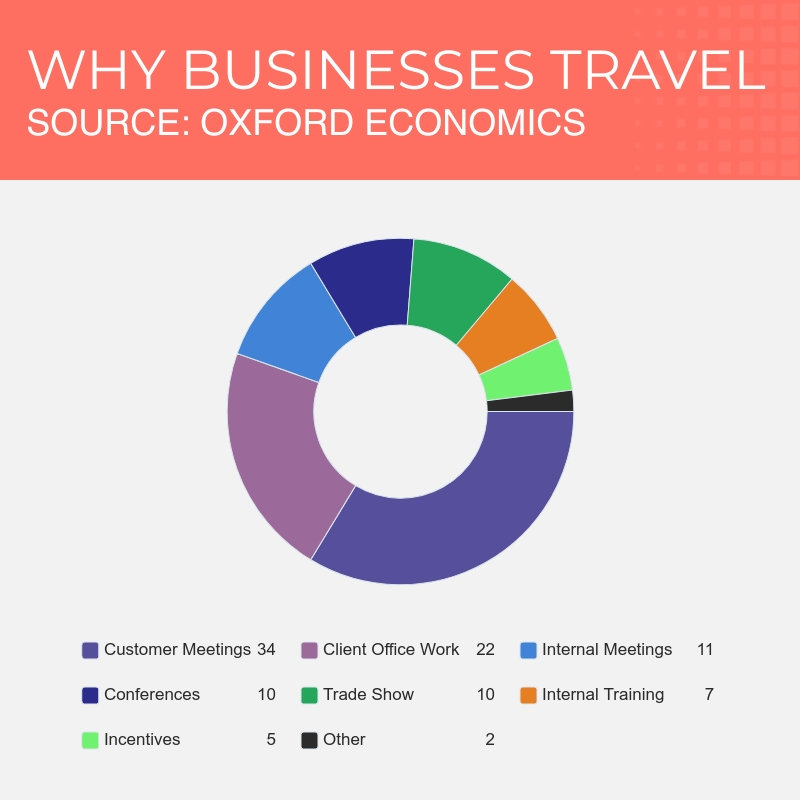 The pandemic has made a lot of changes to the way we work and where we work. With some people calling for the ability to work abroad remotely, as well as more flexibility when it comes to bleisure- we're likely to see more companies building in flexible work and travel opportunities for their workforce.