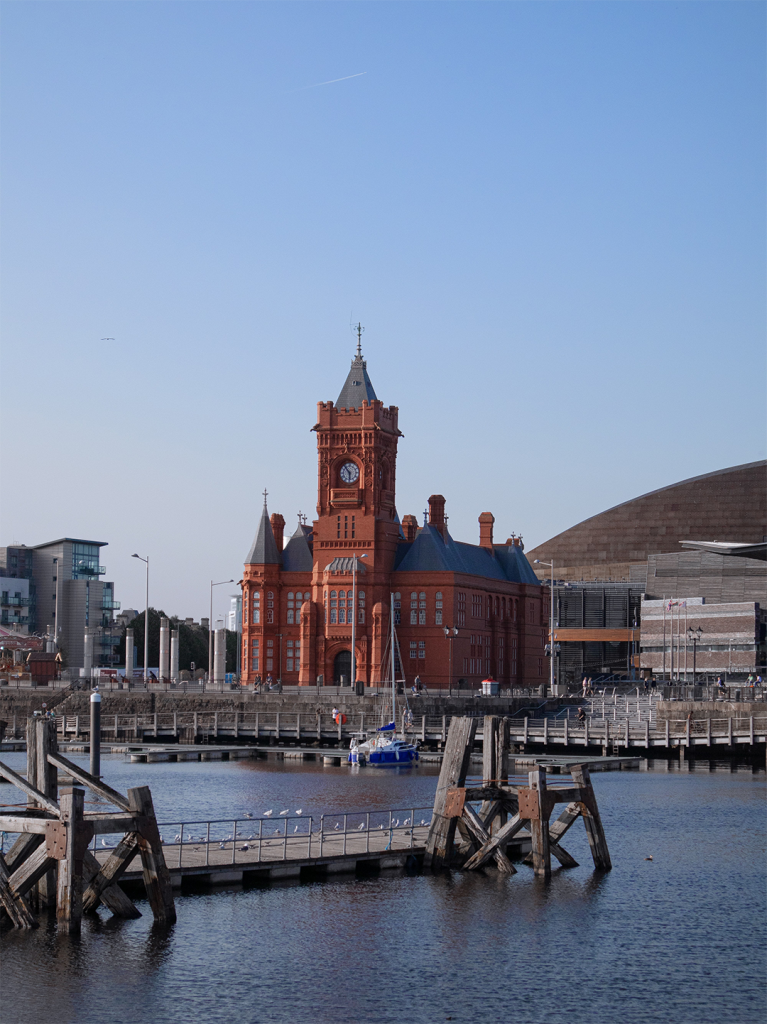 Business travel in Wales
Wales, you won't find many places with so many spectacular areas of natural beauty. There's a reason we chose Wales to be the home of Ortharize. We wanted to take a moment to tell you all about our home. It's the perfect destination for your next business trip, there's so much to do and see. Cardiff and Swansea can offer excellent locations for large-scale meetings and presentations along with convention spaces. And the valleys offer spectacular hikes, the coasts have some incredible beaches, and you'll be spoilt for choice with team building activities. Keep reading to find out about business travel in Wales.
What team building options are there?
If you're planning to travel to Wales on business, you won't spend long looking for some excellent team-building opportunities. Take your team for a hike in the Brecon Beacons. Spend the day hitting the rapids in Cardiff's white water centre. Or take a trip to the Gower for some excellent beaches and surfing. If you're looking for a more formal setting, Swansea and Cardiff can provide locations and venues for corporate events. 
If you and the team are looking for something outdoors, we can't recommend Adventure Beyond enough. Based in Cardigan, they offer activities that'll test your team working and problem-solving abilities. Expect a physical day of bushcraft, rope courses, hiking, and watersports. Their activity options are really flexible and can accommodate most corporate teams and their needs. 
Call of the Wild has a branch in Neath, specialising in some truly beautiful walking trails. Sticking to dry land doesn't mean it won't be wet, make sure to check the weather ahead of the visit, Wales is no stranger to rain! They can also provide meeting rooms on-site to break up the day with some whiteboard activities too. 
Watersports are a hit in the summer. Nothing quite beats cooling off after a week in a warm office than somewhere like Big Blue Adventures. Jump in the water at their Cardiff HQ for some Kayaking, paddleboarding, and surfing. If you want to stay dry they can set you up with instructor-led beach yoga classes and rock climbing.
Looking for a meeting space, or perhaps Golf?
Business travel in Wales won't just be white water and thrills. The information sector here is booming, and you can find some excellent places for both formal and relaxed group meetings. Treforest is home to USW conference & event services. You'll find MRC Wales Ltd in Llandridnod Wells. And Conference services held by the Cardiff Metropolitan University in Cyncoed. All of them can provide presentation facilities and super fast broadband, making your visits completely stress free.

Wales is also a great place to meet with colleagues or clients for discussion over a round (or two) of golf. Pyle and Kenfig Golf Club in Bridgend has glorious views of the Bristol Channel, the Gower Peninsula, and the Welsh mountains to distract you from 6600 yards over 18 holes. It's a particularly stunning course after the 11th hole. 
Royal Porthcawl is the number 1 golf club in Wales and features sea views for the entire game. Bring every club you've got, the wind here is a real test over 7,000 yards across their 18 holes. It's a links course that can rival any other in the world.  
Langland bay golf club is gorgeous in the sun and dramatic on an overcast day. Situated on the Gower peninsula, it's a perfect day of golf followed up with a hearty meal afterwards. Recent renovations have made the course unforgettable, and it's maintained by a brilliant team of staff. 18 holes, 70 par, and 6000 yards are waiting, why not challenge your boss on your next visit to Wales. 

Sights worth seeing
If your business trip to Wales is happening in the summer, we'd recommend booking a few bleisure days to see some of the sights here (What's Bleisure?). Wales is a very popular summer destination for some of the reasons we've already talked about in this blog, along with so many more. If you can, plan an entire day to visit the museum of welsh life. A passionate team of curators will walk you through a unique experience of Welsh history. They attract over 600,00 visitors a year for good reason. 
Not far from here are some excellent galleries and museums, along with the home of Welsh Poet Dylan Thomas. You can take a tour of his house in Swansea, before travelling to the Dylan Thomas theatre for a night of live performances.
You'll love Wales if you have a passion for castles too. Cardiff Castle has survived the test of time. Originally a 3rd century Roman fort, it now stands as a grand piece of Victorian history open for guided tours. If you want to do a tour of some great Welsh castles, we recommend Conwy, Caernarfon, Harlech, and Caerphilly at least. This doesn't even scratch the surface of the list of excellent castles in Wales. We recommend planning a route, you can see quite a few on the same day!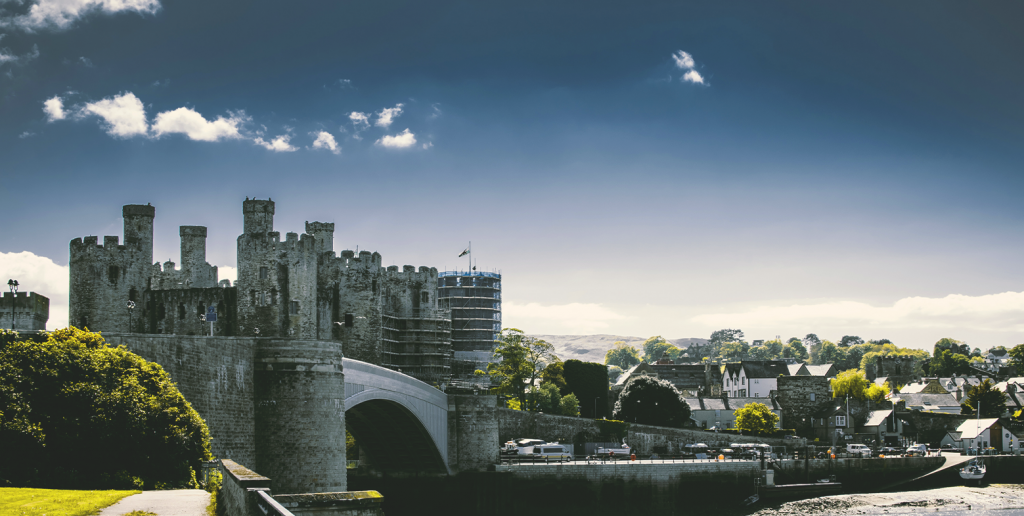 How to travel for business in Wales
Reliable transport links are the backbone of business travel in Wales. And they're a great way to take a more scenic journey through the country. If you want the full scenic journey, TrawsCymru is a long-distance bus network that can take you to many of the places we've mentioned in this blog. They're backed by the Welsh government and can be relied upon to get you to your meetings and appointments on time. Each bus has WiFi too, so you can upload your travel pictures on the go. 
Rail services are great in Wales too, you can quickly travel to and from the business hubs here using GWR, TFW, Avanti west coast, and CrossCountry trains, all of which have mobile ticket services. Once your workday has finished, The Heart of Wales railway service and the North Wales Coast Railway are great options for a relaxed and scenic trip along some lengthier routes through the countryside. 
If you'd rather drive, don't worry, Welsh roads are the same as they are in England and it's a nice way to learn some Welsh from the bilingual road signs. Driving through the Brecon Beacons is a beautiful route, and a trip to Snowdonia will take your breath away.
The Welsh A-roads make for some brilliant road trips. The A466 along the Wye Valley takes you through the Welsh section of the Wye Valley area of outstanding natural beauty. If you're planning to climb Snowdon, approaching from the A4086 is a great warm-up, you can see the peak from the road and can carry on for a nice drive through Llanberis. 
Cyclists rejoice, you'll find some of the greatest cycle routes of the UK in Wales. The national cycle routes here are beautiful and some of the hill climbs will seriously challenge your resolve. Peregrine Path is a favourite, it's relaxed and winds through some beautiful scenery. We also love the Swiss Valley route in Llanelli, a short and scenic 18km ride with some climbs that end at the National Botanic Garden of Wales, if you arrive by bike you get a half-price ticket!
Join Ortharize in Wales
We're proud to call Wales home at Ortharize, and we hope you visit soon and love your time here as much as we do. It's a joy to make the lives of business travellers in Wales easier, and we'd love to do the same for all business travellers across the globe. You can get started with us today—for free—by creating an account on our website. It takes two minutes to sign your company up and we're on hand to help with any queries, if you have them. We also offer personalised demos and can help with platform setup through our expert implementation team. And if you need help shaping sustainable and environmentally-friendly travel policies that work for you, we can do that too. Get in touch with us today.